Function Description
SSDV Debugger is the abbreviation of Sinhmicro Serial Debugger V Debugger, which supports debugging and online burning of all Sinhmicro MCU platforms. It can be used in conjunction with the Flash burning software (version 5.0 and above) provided by Sinhmicro and the Sinh51 Keil plugin (version 4.0 and above) to perform firmware burning and Keil program debugging on the chip.
The packaging list can refer to the pictures and tables below. If you want to purchase, please contact us.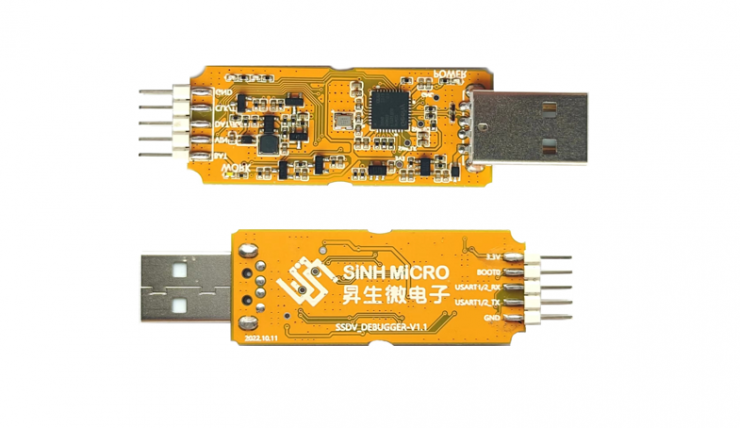 | | | |
| --- | --- | --- |
| NO. | Packing List | QTY |
| 1 | SSDV Debugger | One |
Documents & Guidelines
Related Software
In conjunction with the SSDV/SSD8/SSD32 debugger provided by Sinhmicro and the Flash burning tool, firmware burning, firmware verification, and other operations can be completed.
Sinh51_ Keil is a plugin of Keil C51 integrated development environment, which can provide device libraries, header files, startup files related to Sinhmicro 8-bit MCU, as well as compilation, simulation, debugging and other environments.